Welcome to Keysoe & Three Shires TREC Club.
The club has been set up to run events, training and competitions for it's members, and to promote the sport of TREC in the UK.  Please see the events page for forthcoming events.
Shelton Summer Series no open for entries
TrecGB Awards 2022
https://trecgb.com/special-awards-2022-results/
We are so proud to have won
– Best Saturday Night 🍷
– Best Judges Hospitality 🍹
– Runner Up Best Summer POR ☀️
– Runner Up Best Summer Trec 🌞
– Best Volunteer awarded to Sue Squirrell (KTS treasurer) 👍
Thank you for all our nominations and votes.
Update from TrecGB
From 1st December 2022, all participants at TREC GB insured events must be either a:
TREC GB Red Member or
A member of an Affiliated TREC Club
Summer series dates now announced ☀️☀️☀️
TrecGB Hall of Fame – awards ceremony January 2022
Congratulations to our Treasurer Sue Squirrell for entering the TrecGB Hall of Fame.  This award is only given to those who have been influential and developing the sport of Trec in the UK.  We are extremely fortunate to have Sue on our committee and one of our founder members.  Sue is instrumental in organising our events, training and taking care of the club kit.  She has helped and encouraged many of our members in the sport.  This is a great and very well deserved honour.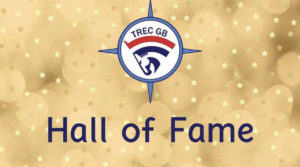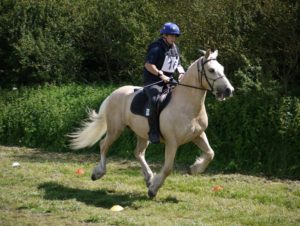 With the start of the 2021 season this has been updated and many members and competitors have submitted their horse's passports for inclusion on the Register. Admin now validate each entry and notify competitors of the validation reference number. The process is designed to save Organisers and competitors time and largely removes the requirement to complete the flu details for each competition. These will only be needed for first time competitors and non-members.
Updating the Register
Competitors must ensure that their horse details are on the Register
Competitors should submit their horse's passport details including the front page, ID Page and vaccination pages to admin@trecGB.com
The details are entered onto the TREC GB Flu Vaccination register, validated if correct and the passport is saved with a TREC GB Flu vaccination reference number.
A confirmation email is sent to the member with their TREC GB Flu register reference number.
As vaccination details become out of date, a reminder email will be sent to the recorded owner/rider inviting them to update their details by sending the updated vaccination page or the previous vaccination page to admin@trecgb.com

NOTE: non-members and those requesting that their details are not held will not receive a reminder
Latest Flu Update from TrecGB
With immediate effect TREC GB requires that all events, including training & camps, involving equines should insist that vaccinations are up to date (12 month cycle) and check passports before horses are unloaded. Horses that have had their annual vaccination or a booster, within the last six days should not be allowed to take part in any event.
On a further note  more and more venues require vaccinations  within the previous  6 months which you need to watch out for too.
Safeguarding
The club safeguarding officers are
Monica Russell
Angela Hughes
Mary Lazarus
Paula Warrener
Please follow the link to see our policy