Forthcoming  Events
From 1st December 2022, all participants at TREC GB insured events must be either a:
TREC GB Red Member or

A member of an Affiliated TREC Club (with only 20 permitted at each competition)
To become a member of KTS please complete the membership form
https://form.jotformeu.com/92643806517361
Winter Series Competitions – Shuttleworth Equestrian Centre
Arena competitions held indoors for schedule- KTS winter series
The November competition will be run in order Newcomers, Novice, In Hand, Pairs, Intermediate, Intermediate Open, Open
Entry via jot form https://form.jotform.com/212411585722047
Sunday 29 October 2023 ✅
Sunday 26 November 2023  Full with Wait List
email ktstrec@gmail.com to join, state if you are a TrecGB Red member 
Sunday 25 February 2024
Sunday 24 March 2024
Members & Supporters KTS Quiz & Supper 
Saturday 9 December 2023
Upper Dean Beds
Training Camp save the date
Lower Dean, Beds
4-6 May 2024
Summer Series save the date
Catworth, Cambs
6 July 2034
***********************************************************************
Past events
Summer Series – Pavenham Bedfordshire- 5 & 6 August 2023
Qualifier for 2024 championships.
The level 2 class will be suitable for those wanted to step up from Level 1.
L2 / 2a / 3 / 4  Entries open 1st June and close 20th July.
Summer Series – Shelton North Bedfordshire 23, 24 & 25 June 2023
Qualifier for 2023 championships
Level 1, 2, 2a
Schedule KTS SHELTON 23 JUNE 23
Pre Checked POR Pertenhall, North Bedfordshire 
30 April 2023
A pre-season practice POR
Map Room, Speeds, Checkpoints, Tickets – Level 1, 2, 2a
Ridden in pairs (we can match you with a pair)
Riding mainly on grass, tracks and quiet roads
£5 for KTS/TrecGB Red/TrecGB affiliated club members
£15 to include part year membership
Training Weekend Brigstock Northants 
22-23 April 2023 limited places
Keysoe and Three Shires Training Weekend April 2023
Annual General Meeting 
Saturday 18 March 2:30pm, Dalton Hall, Upper Dean, Beds
free event including afternoon tea, prize giving & fun activity
Please email ktstrec@gmail.com to let us know you re coming, don't forget to let us know if you have any dietary requirements
Winter Series
winter series competition running order
1 Newcomers, 2 Novice, 3 in hand, 4 pairs, 5 intermediate 6 open intermediate 7 open
Schedule   Winter Series 2022 2023
23 October- competition ✔
20 November- competition ✔
26 February- competition ✔
26 March – competition ✔
Christmas Quiz, Social & Supper – Pertenhall Village Hall MK442AT – 7pm 
Come and join us for some festive fun and a hearty winter supper – all just for £5 per ticket includes entry to quiz, raffle ticket and supper.  Please bring your own drinks.  Don't forget your Christmas Jumper
Grassroots Summer Series Championship – Souldrop Bedfordshire- 22 July 2022
hosted by KTS level 1
open for entries see TrecGB website
Training weekend 29 th April/1st May 2022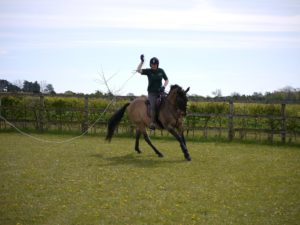 Another opportunity to prepare for the summer season.  A training weekend at Brigstock focusing on riding for TREC and orienteering skills.  You must be a member of TRECGB to take part and numbers will be limited so save the date if you are interested.  More details in the spring.
Price is £250.00 deposit £75.00 
Hilltop Farm has a Cross Country Course which is suitable for all abilities, with fences from under 1 ft 6 to over 3 ft. We aim to give a weekend which will
improve riders confidence and ability, whether that is when jumping, tackling PTV obstacles, riding on the flat or when map reading.
Participants will be put into small groups of similar abilities and aims
Lunches and evening meals will be fully catered. Breakfast is not provided but we will have milk available
Timetable
Friday 29 April
Arrive from 3 pm, and put your horse into its corral. Please bring your own corralling equipment.
If you have never set up a corral, there will be plenty of experienced competitors able to help
6 pm Guest speaker – Charlie Brodie How to be more positive & confident At this point you will be told which groups you are allocated and you full timetable
Followed by dinner and some fun map room games,
Saturday 30 April
AM – split into your groups to work on either, fixed obstacles, polework session, PTV practice or unmounted Orienteering
Lunchtime – talk on fitness for both horse and rider by a human and horse physiotherapist, PM – as AM, although doing a different session
After the afternoon session a talk by Equine Nutritionist, when you can have your horse weighed if desired
Dinner – followed by a team quiz
Sunday 1 May
AM – as Saturday AM
Lunchtime – a talk on how to prepare, and what to expect at a vetting
PM – as Saturday PM
Pack up and go home
Dean Camp 3-5 June 2022 – FULL waiting list only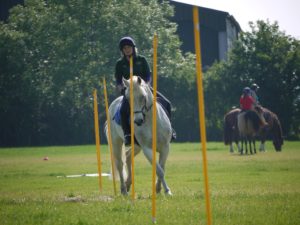 Members only training camp.
Lower Dean – see our Facebook page for details
Price is £225.00 Deposit £75.00
Secure your place using the jot form below for the training event and camp
https://form.jotform.com/212711764325048
Judges Training Day – Saturday 23rd April 2022
10-2 with lunch included Lower Dean, Huntingdon Free to KTS members
We will start in the classroom giving the theory of judging the obstacles followed by a demo in the arena to practice as a judge.  A technical delegate will be our trainer.
This training is ideal for judges or those wanting to find out how to score the extra points in competition.
Lunch, cake and hot drinks included
Winter Series Arena Trec Competitions 2022 – Shuttleworth Equestrian Centre Old Warden Beds – open to enter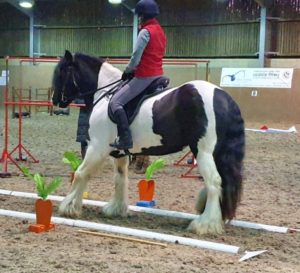 Sunday 3 January ✅
Saturday 12 February ✅
Sunday 13 March ✅
Sunday 10 April ✅
Saturday 23rd October 2021 – Winter Series Arena Trec (outdoors) Lower Dean Beds
Winter Series Joining Instructions Oct 21
Entry via jot form only
To enter please use the jot form (you may need to copy and paste to your browser)
https://form.jotform.com/212411585722047
AGM Afternoon Tea and Fun Activity – Saturday 5 March 2022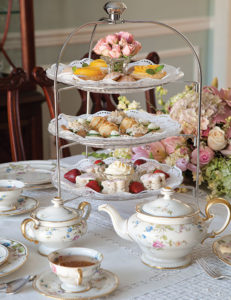 Dalton Hall Upper Dean PE28 0LT
3-5 pm
With the start of the 2021 season this has been updated and many members and competitors have submitted their horse's passports for inclusion on the Register. Admin now validate each entry and notify competitors of the validation reference number. The process is designed to save Organisers and competitors time and largely removes the requirement to complete the flu details for each competition. These will only be needed for first time competitors and non-members.
Updating the Register
Competitors must ensure that their horse details are on the Register
Competitors should submit their horse's passport details including the front page, ID Page and vaccination pages to admin@trecGB.com
The details are entered onto the TREC GB Flu Vaccination register, validated if correct and the passport is saved with a TREC GB Flu vaccination reference number.
A confirmation email is sent to the member with their TREC GB Flu register reference number.
As vaccination details become out of date, a reminder email will be sent to the recorded owner/rider inviting them to update their details by sending the updated vaccination page or the previous vaccination page to admin@trecgb.com

NOTE: non-members and those requesting that their details are not held will not receive a reminder
Saturday 5 June 2021 9:30 am
On foot POR orienteering training – The Giddy Goat Riseley Beds MK441DR
This session will be suitable for complete beginners, beginners, Level 1 competitors who feel a bit rusty and want to brush up their skills.  We will have some seasoned treccies on hand for this training session.
What to expect if the session?
– welcome with coffee and breakfast
– understand the OS map
– drawing a map
– marking kilometers
– what to expect in the map room
– how to use a compass
– put it into practice by on foot orienteering
What to bring
– clothing for the weather condition and walking
– fine tipped pen ideally coloured
– magnifying glass if you have one
– compass if you have one
– clipboard, map case or large clear plastic bag
– water for taking on the walk
– notebook
entry via jot form
https://form.jotform.com/211415049107042
any questions ktstrec@gmail.com
Bank Holiday Monday 31 May 2021 – Alconbury 
Fixed Obstacle and Terrain training
Please find jot for for entry
https://form.jotform.com/202671164545050
Training on a cross country course giving you the opportunity to train over jumps, steps, bridges, water, ditches, ride up, ride down with an instructor helping you to score the max points.  Groups of 4 similar level riders and horses – 90 minute session. All session will take place in the afternoon.
Saturday 24 April 2021 – POR practice mounted Melchbourne Beds
Please find jot form for our POR practice ride.
The ride will be mostly off road on grassy tracks, farm tracks and some short quiet country roads will be used.
Option of 17 or 10 km (approx) 10 km recommended for beginners and 17 km for those who have competed before.  Riders can be grouped or accompanied please indicate on the jot form.
Start point will be from Melchbourne Beds joining instructions will be available one week before the ride.
£10 for KTS members and £15 for non members which includes day membership.
There are no facilities available at the venue please bring everything you need with you and allow 2-3 hours riding time. Parking is on hard standing.
Any questions please email ktstrec@gmail.com
Please enter using the jot form (copy and paste to browser)
POR https://form.jotform.com/210971405581050
Membership https://form.jotformeu.com/92643806517361
Helpers or non riders https://form.jotform.com/202206354873049
Monday 3 May 2021 – PTV coaching – Upper Dean
Please find attached the jot form for our PTV training in Upper Dean Bedfordshire
on Monday 3 May.
Please travel alone if you can and if this is not possible anyone accompanying you will need to complete the helpers form to help us comply with COVID guidelines.
Training sessions will be held in an outdoors arena with a shared group with other riders and horses with similar skill levels.   Riders and horses will be able to practice many of the obstacles that would be found on the PTV phase of trec.
In the event that we are over subscribed KTS members will be prioritised and a wait list will be held.  To join KTS please go our website.
Any questions please feel free to reply to this ktstrec@gmail.com
Joining instructions, times and directions will be sent to you one week before the event.
Jot Form for training https://form.jotform.com/202671164545050
Monday 31 May 2021 – training tbc
Late August Bank Holiday Weekend – Full Trec  Competition – Park Farm Stanford on Avon.  KTS and Central Trec Group will run this jointly
| | |
| --- | --- |
| | KTS AGM  – Friday 26 March at 7.30 pm via Zoom |
AGM is open to all member to join.  Details will emailed out to members with login details for the zoom meeting.
Agenda
AGM
Outline Plans for 2021
Quiz
Judging of Cocktails
Winter Series – Saturday 17 October 2020 – Keysoe
Please find the information for the competition
Keysoe Arena Trec Competitor Information
Winter Series Arena Trec Competition – The College Equestrian Centre – Keysoe, Bedfordshire  (outdoors) Saturday 17th October 2020
http://keysoe.com/maps.shtml
Dean Lodge Farm Summer Series Trec Competiton Sunday 13 September 2020
13 Sept 2020 – Schedule – please read schedule fully before completing jot forms
PTV + POR Training –  15 August 2020 – Dean Beds closing date 1 August
60 minute PTV training sessions on grass with max 5 riders + 2 hour POR training sessions – 2 riders.  Please enter using the jot form link below.
This training is suitable for all levels from complete beginners to those wanting to brush up their skills.  New riders to trec can go with more experienced riders on the POR (orienteering).
Any questions please contact ktstrec@gmail.com
Subject to government guidelines and TrecGB approval
Times & joining instructions issued one week before the event
All horses must be up to date with the flu vaccines
Members £20
https://form.jotform.com/201935675617362
PTV – Grass Training – Saturday 25th July 2020 – North Crawley Bucks – closing date 14 July
We will hold 90 minute training session on grass with max 5 riders – subject to government guidelines and TrecGB approval – please enter using the jot form below.
Times & joining instructions issued one week before the event
All horses must be up to date with the flu vaccines
to jot form – https://form.jotformeu.com/92964843281366
KTS Annual General Meeting –  Sunday 5th April 2020 2.30pm – CANCELLED
 Dalton Hall, Upper Dean – Free Entry to Members
link to Jot Form – https://form.jotform.com/200391884789066
2-3 May 2020 Brigstock Summer Series Trec (jointly run with CTG)  CANCELLED
Entries Open 1 April 2020
Entries Close 21 April 2020
Hillside Farm, Grafton Road, Brigstock
Central, Northamptonshire
schedule & entry form to follow
8-10 May 2020 – KTS Training Camp  – now FULL CANCELLED
We will be returning to Scald End Farm in Thurleigh for this years camp.
26 April 2020 – PTV & MA Training – Milton Keynes  CANCELLED
details and booking form to follow